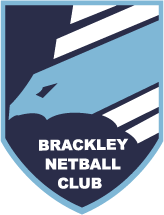 Welcome
We are a a Silver CAPS affiliated club founded some 30yrs ago by Trina Upstone and Debbie Muddiman.
Thanks to their devotion to the game, the club has an established structure and it has continued to grow and now has a healthy High 5, Junior and Adult section. In total we currently have around 60 members. Our door is always open to encourage new members to join. Any abilities any ages, why not come along and give use a try.
New Rules

With the new rules being adopted by the leagues that we enter, various forums are being held to present the details to us. Please ensure that you try to attend one of these where possible, particularly if you are a coach or umpire. For further details please contact Hayley.

Follow Us

Alongside our FaceBook page we can now also be found on Twitter. Please follow us @BrackleyClub for the latest news and results.

CADS - Summer League

We have entered a Senior team and a Junior team in the Summer Season of the CADS league. Matches start on 8th May. All matches for the remaining matches will take place at Bloxham School, Jubilee Park on the outside courts. Please ensure you complete the registration form at training if you wish to play.

The latest fixtures have been emailed out and are also available on our download page.

MKINL Summer League

The MKINL Summer League starts on 2nd June. We have one squad entered which will be a mix of seniors and some of the older juniors. Please let us know at training if you would like to take part in the matches.